Matching Talent with Jobs
CCA Recruitment Group is more than just a recruitment agency – we are your trusted partner in success. With over 20 years of experience, we've established ourselves as leaders in the Customer Contact and Outsourcing services marketplace. Our longevity in the field is a testament to our ability to adapt, innovate, and deliver, even in the most challenging recruitment landscapes.
We pride ourselves on our extensive networks, meticulously cultivated to attract leading talent and drive growth, development, and change across the Customer Experience sector. Our reach isn't confined to the local sphere; we operate on a global scale, connecting businesses with exceptional individuals who can contribute to their strategic objectives and help them stay ahead in an increasingly competitive market.
Our expertise spans across key stakeholder positions, management, and Frontline resourcing. We don't believe in a one-size-fits-all approach; instead, we tailor our recruitment strategies to your specific needs, ensuring we find the right fit for every role.
At the heart of our success is our dedicated and professional team. Each member brings a wealth of knowledge and a deep commitment to excellence, contributing to our unrivaled record of success. We don't just fill vacancies; we build relationships, providing resourcing solutions through true partnerships with our clients.
Whether you're operating in the UK or navigating the global market, you can trust CCA Recruitment Group to deliver. Partner with us, and let's shape the future of your business together.
Why work with CCA Recruitment Group?
NETWORK REACH
Network Reach – our established industry networks and relationships within the call centre markets offer you access to talent not found through direct sourcing methods
INDUSTRY KNOWLEDGE
Industry Knowledge – our consultants focus on specialist disciplines, providing recruiters with deep market knowledge
TRADITION AND TECHNOLOGY
Tradition and Technology – we incorporate 'traditional' people-focused recruitment with up-to-the-minute multi-media technologies
REPUTATION
Reputation – when engaging the call centre market, we respect, value and protect your reputation and brand
SUPPORT
Support – we deliver a supportive and professional candidate experience, regardless of outcome
MARKET INTELIGENCE
Market Intelligence – the candidate market is in constant flux. We spot these changes first, so you're always in pole position
COVERAGE
Coverage - thanks to our numerous channels-to-market, we already know someone in most organisations within the call centre market to start our networking process
CCA Recruitment Group stands out in the dynamic world of recruitment with our robust delivery framework for UK and global talent hires. With industry expertise and a commitment to client satisfaction, we identify top-tier talent and guide them seamlessly through the hiring process, ensuring a perfect fit into your organisation. Partnering with us means gaining a dedicated partner in your business's growth and success.
We offer diverse recruitment solutions, catering to niche and broad spectrum roles. Our extensive network and industry expertise enable us to recruit for various disciplines across the Customer Services space, including frontline delivery teams, mid/senior positions, and executive roles. Additionally, we excel in delivering global talent, leveraging our international network to provide the best professionals who align with your business's culture and goals.
DEDICATION TO OUR CANDIDATES
 At CCA Recruitment Group, we are dedicated to providing an exceptional candidate experience. Anyone can simply fill vacancies; at CCA we build relationships with our candidates, we understand their aspirations, skills, and preferences. Our team of dedicated consultants ensures personalised support throughout the recruitment process, offering guidance, interview preparation, and career advice. We are committed to finding the perfect role that matches their individual talents and goals, enhancing their career journey and helping them reach their full potential.
DEDICATION TO OUR CLIENTS
Our clients are at the heart of everything we do. We take the time to truly understand their businesses, culture, and recruitment needs. By forging strong partnerships, we become an extension of their team, working collaboratively to identify top talent that aligns with their organisation's vision and values. Our dedicated consultants provide strategic insights, market intelligence, and innovative recruitment solutions tailored to their specific requirements. With our unwavering dedication, we deliver exceptional results, helping our clients achieve their growth objectives and drive their success forward.
CCA Recruitment Opinions & Case Studies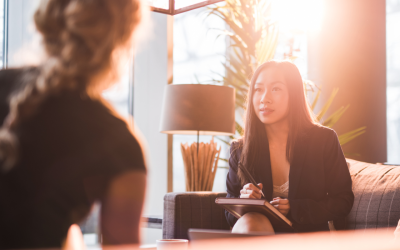 The requirement  A leading Global Customer Management Client (BPO) wanted to build their solutions & bid team. Their business was re-shaping after some key business wins – and the solutions team were an integral part of moving their sales function forward to...
read more
Contact CCA Recruitment Group
Your questions and queries are welcome.
I have worked with Debbie over many years both in the capacity as a candidate and as a client. Debbie provides the most unique of abilities in the recruitment sector - knowledge and passion for the industry and her clients coupled with the highest standard of care and development for candidates. Debbie sees candidates as so much more than a number to hit a target and genuinely fosters effective working relationships with them to ensure she is providing her clients with the best quality of candidates. Debbie always delivers on her promises and deadlines but is also realistic in her promises. Debbie can also always be relied upon to help with complex business challenges and always be direct with feedback to help complete a task.
Senior Operations Director – Financial Services
I have been working with Debbie for a number of years now! As a hiring manager, Debbie always would make sure that I got high quality candidates for the vacancies I was trying to fill - no matter what the position was. And as a client - Debbie and the CCA team helped me to find the roles where I could operate in my zone of genius. I know Debbie as competent, very thorough, efficient and effective recruitment leader! Thank you!
Consultant at Consultancy Services - BPO
I would highly recommend Debbie and her CCA Recruitment Team. Not only do they fully understand what you want, they take time to get to know your business and culture, and deliver quality candidates that suit your specifications and performance drivers. Our difficulty to attract and retain was taken from us , when we brought Debbie and her team on board. I would have no doubt in recommending this first class service that's not only personal but professional to meet all your needs. THANK YOU.
VP of Operations - BPO
It has been a pleasure to work alongside Latasha throughout our recruitment process. Latasha is very hands on and visits our site regularly to check in with current candidates and their progress. She also shadows with our experienced staff to get a complete picture of the roles available –this ensures the position(s) on offer are transparent and clear on job expectations, benefits, training, support. All communication between myself and Latasha is always prompt and accurate and she always goes over and above for both STA and the candidates. It truly has been a great partnership and I look forward to continuing to work closely with Latasha going forward.
VP of Operations - BPO
Throughout the last 20 (!) years, Debbie has demonstrated extensive knowledge of the Contact Centre industry across the UK, supporting companies to match recruits with the right vacancy. In the last 12 months alone, CCA recruitment have delivered a number of roles across Arrow Global, ranging from entry level customer service roles to Senior Executive roles. Regardless of the level of the role, Debbie has the same guiding principles - to understand the organization and its requirements - and match those with the candidate pool available. Debbie completely understands that matching the right person, with the right company, in the right role is a recipe for success - and Arrow have benefited from this through reduced attrition levels and improved colleague engagement.
Operations Director - Debt Management
I have worked with Debbie and her team on a number of recruitment projects and couldn't recommend them highly enough. They've always gone above and beyond to deliver exactly what they said they would. On one occasion they supported us with a 50 FTE ramp in a matter of weeks, which straddled Christmas, and hit all the numbers including candidate quality. Debbie herself balances being professional in her approach whilst being really down to earth and easy to work with. What I've respected most about Debbie is that she's not afraid to provide constructive feedback. Her business can help provide objective candidate feedback, at times hard to hear, which can enable you to improve your offering in the marketplace. I'd highly recommend Debbie and her business to anybody looking to recruit in the contact centre sector. Debbie has grown her team with the same professionalism and ethic she has which has proven results in her success and growth of CCA.
Finance Director - BPO
With Pamela, you know you are in good hands. Friendly, approachable, and delightful to deal with, you instantly feel comfortable with her. Her expertise in the recruitment process becomes ever more apparent at each stage with the advice and feedback she provides. I would have no hesitation in recommending Pamela at the highest level.
Senior HR Professional
I have worked with Pamela for many years via different companies and I have always found her an exceptional Recruitment Account Manager. Her extensive experience and knowledge of recruitment market combined with her transparency makes her a trusted business partner who can advise with gravitas. She invites feedback on her organisation and team performance and never shy's away from listening to any issues and making change happen. Very refreshing to work with her and a valued business partner.
Head of Recruitment
I have had the pleasure of working with Pamela as both candidate and client, and have always found her to be professional, hardworking, and personable. Her willingness to take the time to really get under the skin of an organisation to understand the culture, people, and the role itself pays dividends in finding the right candidate for the right role, and I would have no problem in recommending Pamela for your future recruitment needs.
Business Leader - Financial Services
Having worked with Michelle in previous roles, I have full trust and respect in the effort and level of work she puts in. I have found myself back in contact with Michelle on 2 occasions over the past few years - once when she contacted me to make me aware of a, role that she felt would suit my skill set. And once when I found myself being made redundant without notice. The fact that Michelle knew about my strengths and needs, and could match them to probably the best job I have had, speaks volumes for the level of detail she studies. I owe her massively for matching me so quickly to my current role. redundancy is always a tough time in anyone's life so to help me through that was massively appreciated. Michelle stays in touch to keep up to speed with how the role is developing and how I am doing. Having her in the background is a great comfort.
Stephen McGlinchey – Candidate testimonial
I have worked with and been represented by CCA successfully on several occasions. What sets them apart is the relationships they have with their clients to be able to place you with confidence that you would be the right candidate for a role. They truly get to know you personally, understanding your situation and requirements, Jo became as much a friend as a professional contact, providing support and regular updates that eased some difficult emotional moments! They will always be my 1st call when looking into the job market.'
Damian – Candidate testimonial
We have partnered with CCA Recruitment Group over several years, working with their Frontline Teams to support delivery of our recruitment needs. The quality of the candidates is excellent due to their thorough screening process and consistency of selection. CCA have truly partnered with our internal team to understand our business and our needs, the strong business relationship with Pamela Stokes and her team is key to the successful partnership and we look forward to our continued relationship.
Mandy Taylor – Lead Recruitment Manager